26-05-2018
Dollhouse Queerparty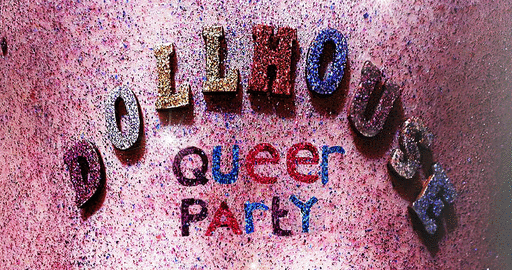 DOLLHOUSE ❤ Queerparty 🍆 Arnhem Edition

××.fresh-(f)arty-glitter.××
26 MEI 23h00 till 03h00
WILLEMEEN

Voor dansers, drinkers, art-lovers/haters, geeks, voor de stiekeme dansers in de hoek en haar aan de bar, voor de queer, voor het bier, voor de zoete witte wijn of passoa-jus!
Beter kom je gewoon
👉 Don't wanna miss this (s)hit!💩👈

⭐🎶⭐🎶⭐🎶⭐
The nights package:
-DJ Leroy
-Chefs de Partie
-perfomance duo Kevin en Dominique
- Candygirl 🌟 Free drinks (one welcomedrink on tha houz) 🌟 Till 00:00
- Glitter-and-discover-art-labyrinth
-.................

TICKETSALE
Tickets - 7.50 (excl. service kosten)
EARLYBIRDS TOT 7 MEI 👉 5 Eurie 👈 (excl. service kosten)

+++ WIN THE GOLDEN TICKET(S?) +++

DE MOST GLITTERY, SEXY, SHINY, HARDSTE OUTFIT van welke GAST, Shady Lady, Papi, Chulo, Chick (with- or whithout a dick) dan ook, wint een GOLDEN TICKET😱 (meerdere tickets te vergeven...)

ABOUT DOLLHOUSE:

DH is een feest, bekend in Nijmegen.
Een Queerparty met een rauw randje.
In Arnhem vindt ze nu haar weg naar de partypeople die willen dansen, drinken, lekker kijken en losgaan tijdens een complete avond en DH-nacht. Queer, straight, artez, han, roc, skater, pils, zoete witte wijn, kom gewoon!


Wanneer: 26-05-2018 + 23-06-2018
Tijd: 23:00 - 03:00 uur
Website: https://www.facebook.com/events/143877282941112/
Toegangsprijs: € 7,50
(Deur verkoop en voorverkoop zijn vaak verschillend, bedragen kunnen afwijken!)


Wie gaan hier naartoe (0):
Willemeen is een stedelijk jongerencentrum en subcultureel podium in Arnhem. Samen met onze vrijwilligers bieden we alternatieve subculturen een podium! Openbaar vervoer 2 minuten lopen vanaf Arnhem CS 2 minute walk from Arnhem Central train station.