Terugkerende agendapunten
Weergave opties:
.
BLOK
LIJST
Laat zien:
Titel
Titel Tekst
Titel Tekst Foto's
Er zijn op dit moment geen operators voor onze agenda.
Iets voor jou? Vraag om informatie!
webmaster@digigop.nl
30-06-2018
DAMAGE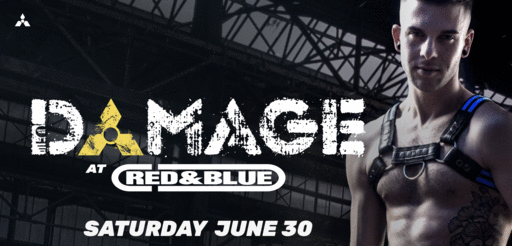 Damage is the perfect blend of a circuit and fetish party.

International Dj's, live performances a smoking area and a well equipped play area

So whether you are into dancing, s***king, f**king, f**ting, leather, BDSM, rubber, boots, sportswear or pup play.

Damage will be your kind of party.




Wanneer: 30-06-2018
Tijd: 23:00 - 07:00 uur
Leeftijd: 18 jaar
Website: http://www.damageparty.com/antwerp/
Toegangsprijs: € 27,15
(Deur verkoop en voorverkoop zijn vaak verschillend, bedragen kunnen afwijken!)


Wie gaan hier naartoe (0):
De 1 volgers van Cargo Club - Red&Blue:
Login om de volgers van deze gop te zien
OOOooops de verbinding is niet beveiligd!!! Gebruik https voor een veilige verbinding

KLIK VOOR EEN VEILIGE VERBINDING
LOGIN als je een reactie wilt plaatsen