23-06-2018
Dollhouse Queerparty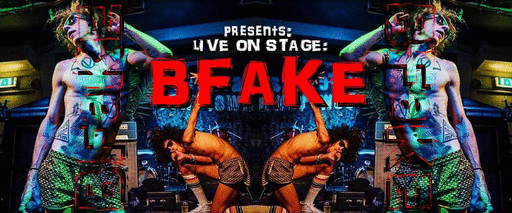 Dollhouse Queerparty proudly presents from South Africa: The high energy which is bFAKE. Their latest live extravaganza is an intermit 2 piece, a display of FAKENESS starring the 2 mice brothers 'PinKi en Da Bruin', their music, their unique style and energy can be described as a great mix between the Beastie Boys and the Prodigy. They are not race, gender nor genre specific and have performed on a wide range of platforms, bFAKE is sexy no matter your sexual preference and ultimately to be FAKE is knowing the ability to be anything.
+ DJ'S TV EYES, KOSTA & SVEN.STRANGE

Dollhouse Queerparty, een feest met een rauw randje.
Voor partypeople met een edge en open mind, die uit hun flat willen gaan, drinken, lekker kijken. Zie er uit hoe jij eruit wilt zien met of zonder make-up, doe eens lekker gek als je daar zin in hebt.
Voor de Queer, straight, kunstig, inbetween, skater, pils, zoete witte wijn, kom gewoon!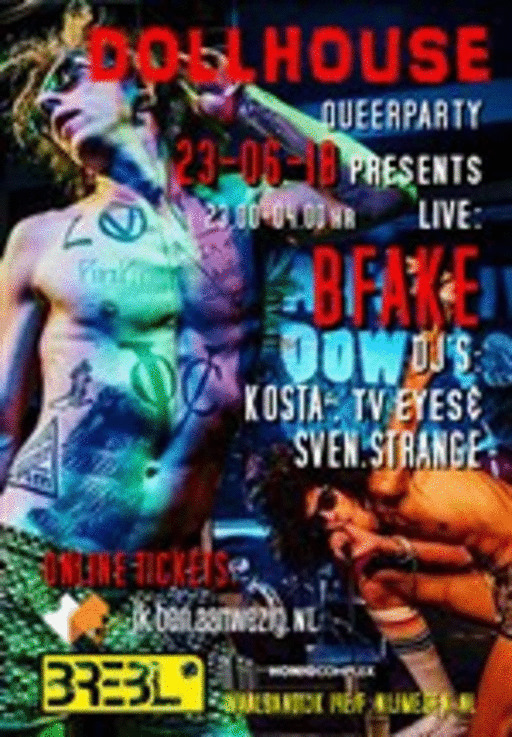 Wanneer: 23-06-2018 + 26-05-2018
Tijd: 23:00 - uur
Website: https://www.facebook.com/events/184361552178437/
Toegangsprijs: € 10,00
(Deur verkoop en voorverkoop zijn vaak verschillend, bedragen kunnen afwijken!)


Wie gaan hier naartoe (0):